PASELEC G9 48V 500W 13AH MOUNTAIN EBIKE
stars, based on
( 5 )
reviews
Contact Us
ctric Commuter Bike,Mountain ebike,sport electric bike.

Paselec, a established brand with many patented technologies, aiming to design and manufacture the high quality eletric bikes. We always promise to provide the best riding experience to our customers. We are selling a wide range of high performance electric bicycles, whcih can make you ride easily and comfily in different road conditions.




Paselec G9 is a beautiful smart electric bicycle with 500W powerful motor.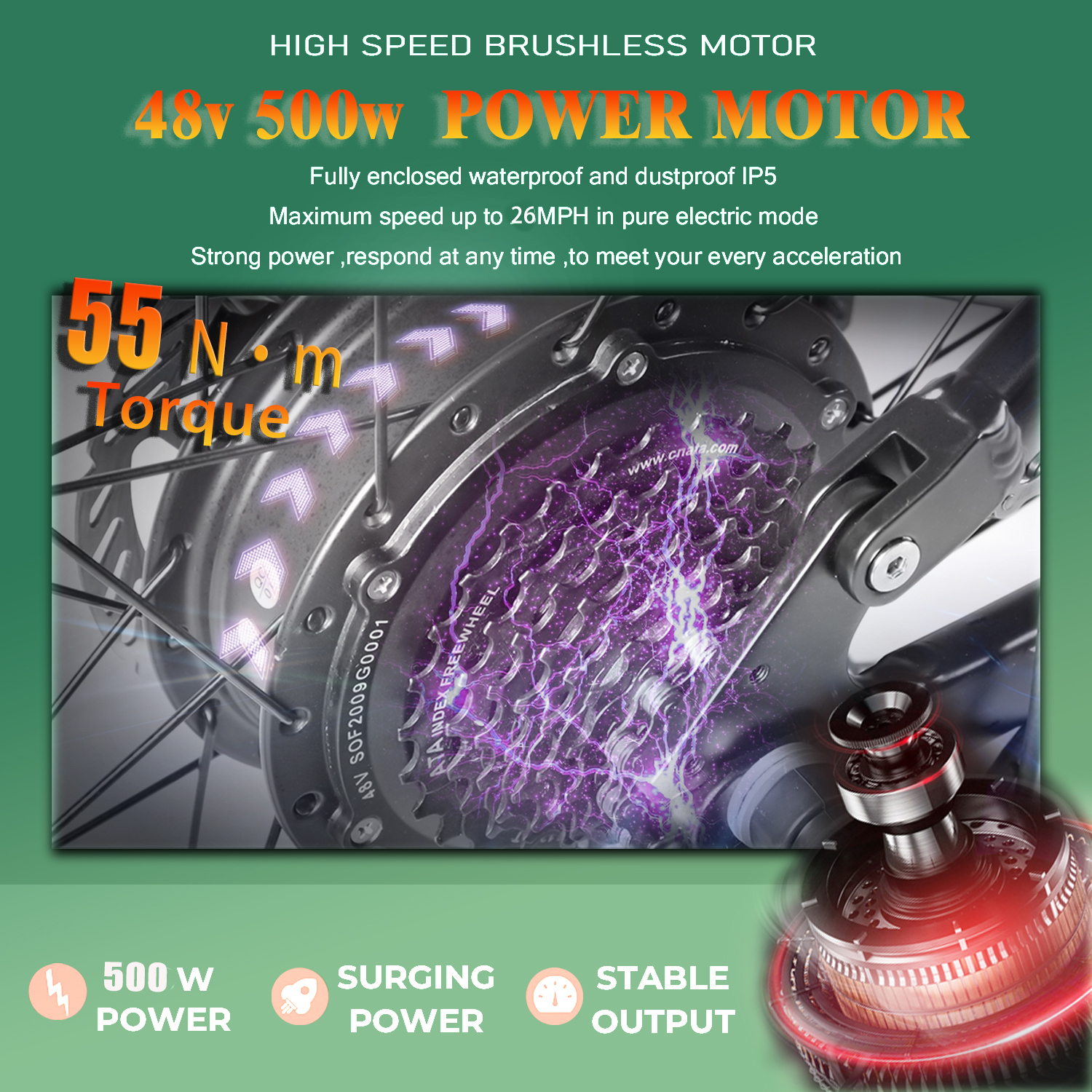 Powerful Transmission- Powerful 500W motor helps you reach 26 mph with ease(Rider weight<220LBS ,flat road and full power). SHIMANO 7speed shifter, Premium QUANDO bearing, Full-aluminum PROWHEEL crankset and KMC chain, making the overall transmission system smooth and durable.

Mechanical

Disc Brakes with 180mm wear-resistant rotors, which is maintenance-free and has incredible braking and cooling performance. Fast and stable braking to ensure your safe riding.



Lasting Battery Life- 48V 13A battery with reliable imported high-density lithium Cells. The battery is attachable and can be recharged at home or office. There is a USB port for charging mobile devices. About 4-5 hours(turn off the power immediately after fully charged to protect the battery). Quick-release battery case, Real-time power indicator and Over 1000 circles recharging. Offers assisted travel of up to 55 miles per charge.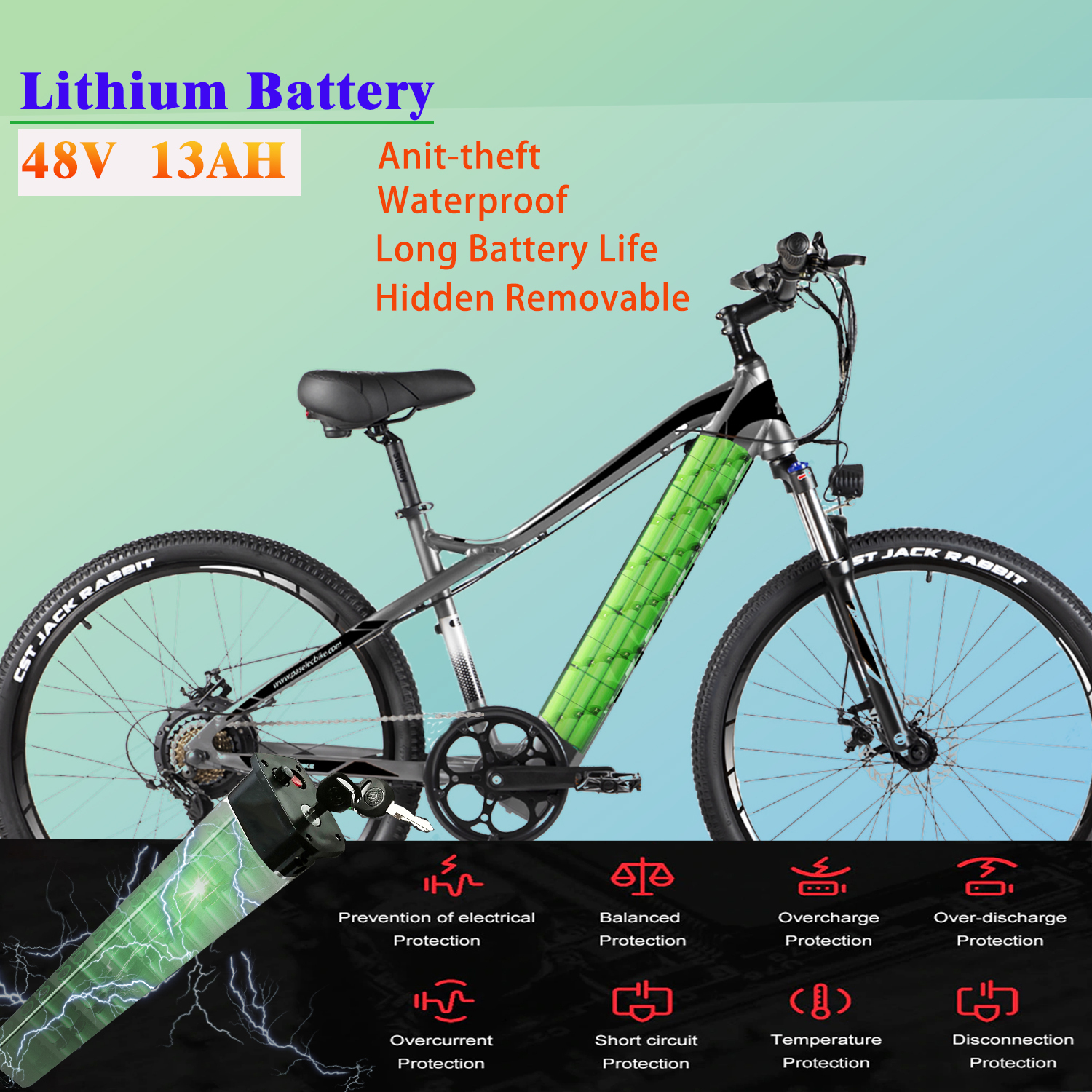 Upgrade Compact Structure- Comparable to the unparalleled comfort and adaptability of Professional mountain bikes. Equipped with 27.5-inch*2.8'' anti-slip wheels and Front Lock-out fork . Incredible mountain adventure and city commute riding.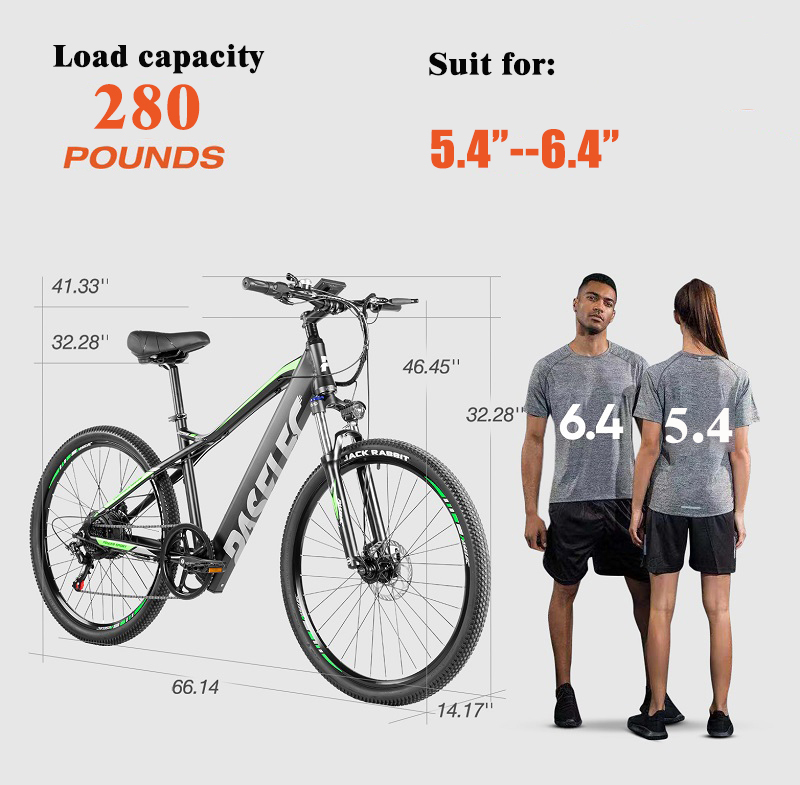 Bike Configuration- 85% pre-assembled. It's not difficult to finish assembly by yourself---Watch video instruction. We pay great attention to every detail of each component, ergonomic handlebar, adjustable seat, thumb throttle and leather grip. The Headlight will Automatically Light Up at night. Just enjoying a long time travel, and also exercise. With one-year service for the electric motor, battery and the charger, you've no worry about using it.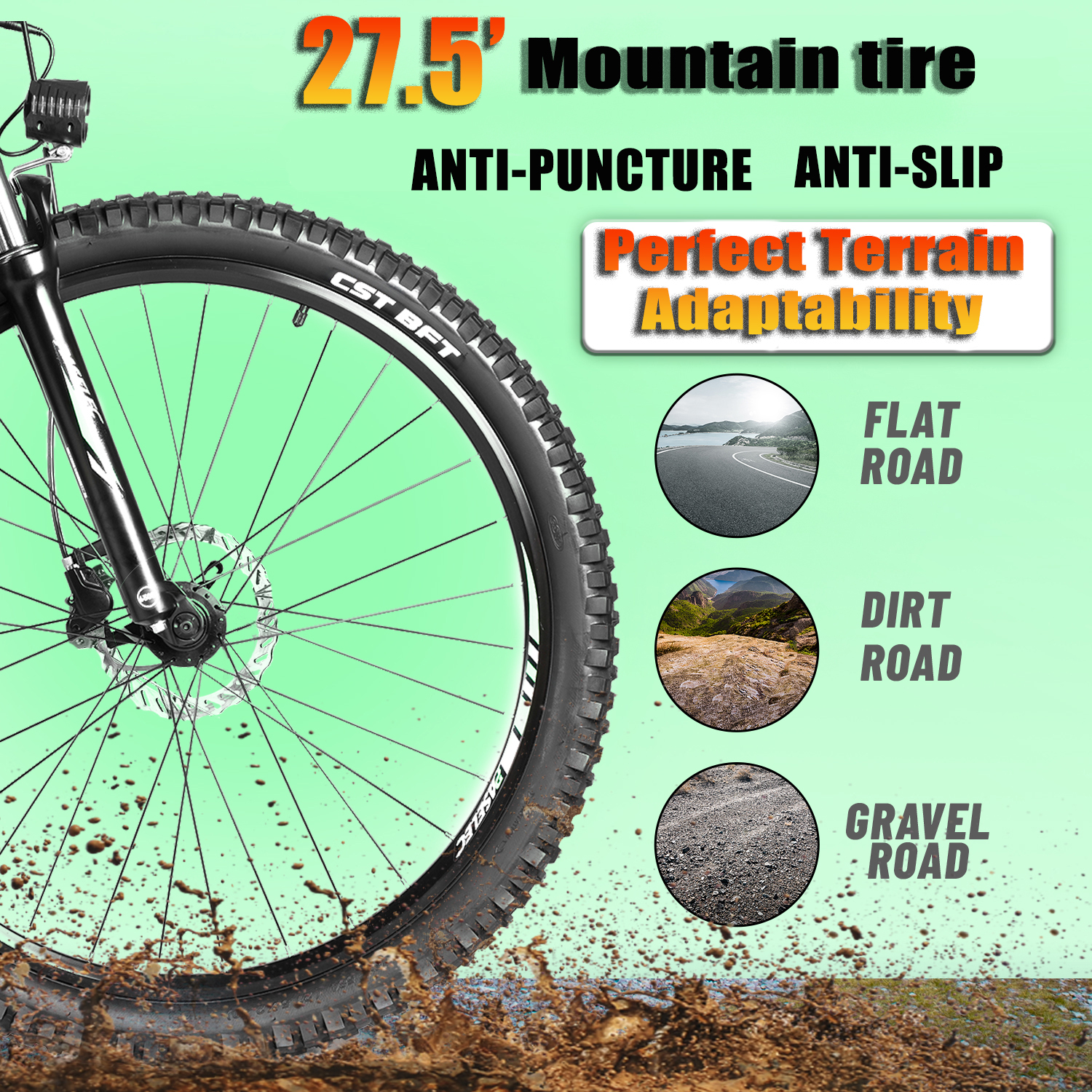 POWER:

500W
Model Type::

G9
Wheel Size: :

27.5*2.1
Frame: :

27.5 inch Aluminium alloy frame
Front Suspension::

Lockable front fork
Brake::

Traditional Mechanical Disc Brake
Controller:

Intelligent controller
Battery: :

48V 13ah lithium battery
Distance Range: :

22-26 mph speed and 40-55 miles range depending on rider weight, electricity, terrain,weather, etc.
Charger::

48V 2A DC Charging Time: 4 to 5 hours
Display: :

LCD Dashboard, Waterproof, Password-protected(Can be upgraded to a color display)
Reviews (5)
ByTOOBigWednesday, 07 July 2021
When I was first interested in this ebike I couldn't find much about it. I took a chance and ordered it because of the battery capacity and 500 watt motor. It was shipped the very first day and took only five days to arrive via FedEx. The weight is 53.2 lbs w/ battery and height is 43 inches from the floor to the handlebars. The design, color and welds are beautiful and it rides pretty quiet as well. I'm extremely happy with my purchase.
ByThomas Weidner Wednesday, 07 July 2021
Weidnerthomas556@gmail.com with a new paselec gs9 plus with a 750w motor. 48v 14.5amp battery with a slight problem.
ByThomas Weidner Wednesday, 07 July 2021
I have a new paselec gs9 plus fat tire. I have a small problem with the battery when it heats up it starts to cut on and off. If I stop for a bit and change the fuse it and let it cool down a bit and it will go without a problem. And when I try to charge it the charger takes hours like the battery is drained. I think that the problem might be in the charger or battery. It was the first one in the US and it runs great except for the problem. Battery or charger are the problem. I've tried the fuse but it still won't stay charged. But it is the best bike I've ridden. My address is 1574 Juniper Twig Avenue Las Vegas Nevada 89183. Thanks for any information you can give me. The average temperature is 100 degrees faranheight.
ByMike Cochrane Friday, 25 June 2021
Love the P9 but not sure how the lights turn on I did not receive any paper work with bike would love a parts list if possible maybe a warranty option. mcochrane@bak.rr.com
ByAlan G.Friday, 02 April 2021
This bike is well built and very fast. We purchased 2 bikes and were very pleased with the workmanship and performance.
Hi, what model did you buy and how fast?I take it the battery is quality to Tia